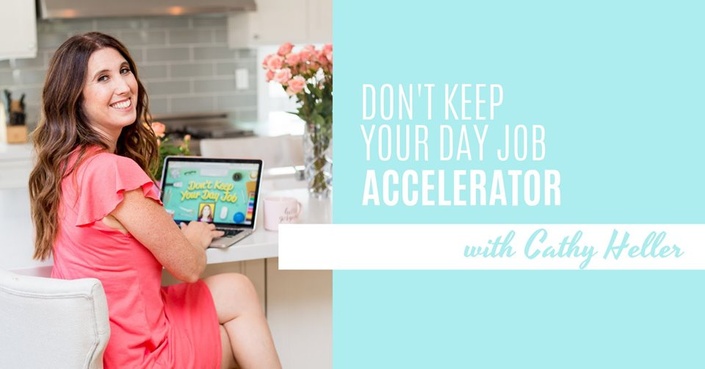 Don't Keep Your Day Job Accelerator Course
TRANSFORM YOUR PASSION INTO A PURPOSEFUL BUSINESS
Let's do this!
How can you monetize your heart-centered "side hustle" into a money-making business?
There's a fire within you, just waiting to burst into the world as a full-time business. In fact - I'm quite sure you:
Find yourself scrolling Instagram, looking at latte-holding photos of self-employed creatives and entrepreneurs. You can't help but think, "Wow that looks amazing. But that's probably not in the cards for me."
Have an inbox full of "freebie" PDFs & emails about how to start your own business - but it gets so overwhelming when you think of the next 20,000 steps you have to take
Don't feel super fulfilled in your day-to-day of current work, commute and/or errands. You want to make a living doing what you love, but you don't even know what that dream job looks like or where to start.
If those ring true and you can't stop thinking about taking your skills/passion/something meaningful full-time, that means you're meant to pursue this vision, whether blurry or crystal clear.
Thankfully, there's only one major challenge to starting a business, which the right steps will overcome.
Most people get stumped by the "how", but specifics on accounting, pricing or how to use Facebook are NOT the focus. Not at all.
Even if you've never made any "good" money from your passion…
Even if the idea of setting up "Quickbooks" or a website makes you want to curl up with Netflix…
The only thing that matters is your readiness to pursue this passion.
If you're one of the truly dedicated, who is ready to make this heart-centered (and even money-making) business happen, you absolutely can take this full-time.
And you might think...
"But what if I'm not ready?"
"What if I try and it doesn't work out? Does that make me a fool?"
Let me tell you...
THIS IS THE LIE YOU'VE BEEN TOLD →THAT MAKING GOOD MONEY MEANS A COLLEGE DEGREE & ONLY DOING WHAT YOU TRULY LOVE ONSUNDAY AFTERNOONS.

The real truth?
You have everything you need already inside of you.
You don't need to be an expert. You don't need a fancy college degree. You are ENOUGH. You are still worthy of your dreams, even if you're a...
Heart-centered creative, who always preferred English or Arts classes
Maker, who loves pottery, jewelry or anything working with your hands
Yoga teacher or healer, wanting to provide space for others
Coach or consultant, with a big heart for people
Other type of passionate person so excited at the idea of being your own boss
You can travel, parent or work in sweatpants…
And still be a professional, awesome business owner who serves others.
But only if…
You know how to navigate the entrepreneur world and separate the overwhelming fluff from the game-changing techniques, mindset practices and business foundation that will ensure your success.
THAT'S WHY I'M INVITING YOU TO THE MOST EXCITING THING I'VE EVER CREATED.
*Drumroll please...
THE DON'T KEEP YOUR DAY JOB ACCELERATOR COURSE!
It's created especially for kind, beautiful creative souls like you, ready to make that hobby blossom into a full-time business!
Even if the mere thought of leaping makes you feel like the mess in messy bun, know you CAN do this. In fact, I will be here to support you unfailingly.
Having made the leap myself and served countless women, one thing is evident:
There's a clear step-by-step process to hone what you want to do, get the word out and have fans excited to pay you (without dreading-icky sales conversations).
The blueprint for soon-to-be-NOT-scary marketing & "business" details, well, we have solutions for that - if you're ready to overcome limiting beliefs and the idea that your passion.
Starting your own business is what you deserve.
It's what the world deserves.
When you are happier & fiercely pursuing what you love, it sets an inspiring example for others - from kids to friends to strangers.
(And let's be real, when more fulfilled, we're also downright happier for those around us. That's what my husband saw anyhow...and my 3 kiddos
Plus, I finally got to be so much present for my girls - who are kind of my obsession!)
But what if I'm not sure the exact business I want to start?!
That's absolutely okay. About ⅔ of the population aren't quite set on their vision, so it's totally normal. These thoughts may have run through your gorgeous head, especially after sharing ideas with loved ones.
"I have no clue how to make this happen."
"I told my mom about this idea and she said I should be practical and stick to my day job."
"I put my idea out there one time but no one responded. What am I doing wrong?"
"Just thinking about trying to scale this thing is giving me a headache."
You're sick of procrastinating on your dream. It's time to make it a every day, shareable-on-Instagram reality.
In this accelerator, I'll show you exactly how to make it happen - step-by-step.
The Don't Keep Your Day Job Accelerator provides you with each step you need to take to monetize your passion project.
In 12 weeks, you'll have the toolkit to turn your hobby into a business. I guide you through the steps in 3 phases.
PHASE 1 : Clarify what you're meant to contribute
We'll walk through the specifics on what your offers will be & the people to target - the ones who'll be EXCITED to pay. I'll reveal my method for building your "Empathy Empire" and little-known secrets for busting through limiting beliefs - the main thing actually holding you back

PHASE 2 : Hone your style & messagingWhen people like and trust you, they cheer you on - and want to give their credit card over. I (and special guest experts) will show how to understand your customer on a human-to-human level, while speaking with your style and messaging. Even if writing feels hard, these copywriters will give powerful frameworks for writing incredible words for every part of your business.
PHASE 3 : Sell without (gasp!) sellingYou'll get the nitty gritty "business building" details, such as how to create content & emails that engage and attract customers. Even if asking for money sounds dreadful, my tactics will give value and change what you ever thought marketing was. You'll master monetizing your passion while staying true to yourself and your values.
Here's a sneak peek of what topics we're covering in the course:
Module 1 - What do you want to do?
Module 2 - Who do you serve?
Module 3 - Build the Empathy Empire
Module 4 - Your Messaging
Module 5 - Starting the Conversation & Engagement
Module 6 - Create Content (The Messy Version)
Module 7 - Email Lists & Opt Ins
Module 8 - Money & You
Module 9 - Your Future
To confirm, who this? Cathy, here!
Cathy Heller here, the mind, body and soul behind Don't-Keep-Your-Day-Job. I went from lost, who am I, unfilled to building 6 and 7-figure brands. It took a lot of figuring out and now, my passion is helping other loving souls reach their dreams because if I can do it, any passionate person can.
I've worked with so many incredible makers and artists who didn't realize how amazing they were and true potential they had. The patterns became so clear, I simply had to find a way to help more deserving humans I know have gifts to share. That's why I crafted this accelerator, so I can work with each of you - 1-on-1 - and help your dreams become a reality.
SO, WHAT DOES THIS PROGRAM ENTAIL?
In this program, you get weekly training + intimate coaching with me (Cathy here of Don't Keep Your Day Job!). Instead of generic advice, we give your idea totally customized, 1-1 advice and strategy. Each week, we'll hot seat a few members to ensure you walk away with specific-to-you insights. Hot seats are the space where you have the floor solo to ask me & the crew any and ALL questions.
For only a few hours a week (that's all the program needs), the life-long possibilities are unreal.
Here are the specific items included.
9 STRATEGY-PACKED MODULES ($1,800 Value)
Each module is jammed with a video lesson and simple-to-complete homework assignments, which really get the creative juices flowing (don't worry, it's not graded!). I've poured my heart and soul into these materials to make the most of your valuable time. These take you from dreaming to hard-hitting action steps.
Module topics include...
Module 1 - What do you want to do?
Module 2 - Who do you serve?
Module 3 - Build the Empathy Empire
Module 4 - Your Messaging
Module 5 - Starting the Conversation & Engagement
Module 6 - Create Content (The Messy Version)
Module 7 - Email Lists & Opt Ins
Module 8 - Money & You
Module 9 - Your Future
Upon signing up?
Start right away
Have lifetime access forever and ever andddd ever
12 Weekly Coaching Calls with me, Cathy! ($15,000 Value)
While many entrepreneurs pay $10k+ for a coach, I wanted to find a way to make custom coaching far more accessible.
That's why I'm offering weekly group coaching calls with me. We'll dive in deep and workshop your idea. We're going to share our experiences, and I'll put a few of you in the hot seat each week - because chances are, their struggles are surprisingly relevant to your own.
There are also expert entrepreneurs, creators, and copywriters you'll have sessions with. (I'm talking BAD ASS femmes who people happily charge $$$s per hour. They're THAT good. I pulled in a few favors to get 'em here for you. ;) See who a little further down the page.
24/7 Community Support ($750 Value)
Once you've joined, after we've virtually hugged you like crazy, you get access to our private Facebook Group, where we will announce the monthly coaching calls and Q&As, post the replays.
Most importantly? You'll be in a community with loving, like-minded entrepreneurs and creators who are there to shower you with encouragement, accountability, and the feedback to help you grow! These women will chat in a way that your spouse, partner or friends simply don't about starting a business.
Let's Get Intimate - Accountability Groups ($1,000 Value)
Small, peer-led accountability groups are an important part of moving yourself and your business forward. It's like going to yoga class, we're SO much likely to attend when we've got a bud. That's why we created this framework of small groups with 4-5 "how you doing girl? How can I support? Peers.
THESE BONUSES ARE GOING TO TRANSFORM YOUR LIFE...LITERALLY
You're going to get bonus LIVE workshops from the following game-changers of the industry:
KELSEY MURPHY - CAREER & LIFE COACH, HOST OF THE WHISKEY & WORK PODCAST - SHE LEFT HER CORPORATE JOB TO TRAVEL THE WORLD AND EMPOWER OTHERS
SUSIE MOORE - INTERNATIONALLY ACCLAIMED & GAME-CHANGING LIFE COACH FOCUSED ON LIVING AN UNCONDITIONAL LIFE
LAURA BELGRAY - BEST KNOWN AS THE TALKING SHRIMP & CO-FOUNDER OF THE COPY CURE WITH MARIE FORLEO, THIS COPYWRITER SHOWS HOW TO WRITE FUN WORDS PEOPLE ACTUALLY WANT TO READ
ALLISON EVELYN GOWER - BRAND STRATEGIST & COPYWRITER, SHE IS OBSESSED WITH COMBINING YOUR PERSONALITY WITH STRATEGY BACKED BY IN-DEPTH CUSTOMER RESEARCH
EMMA DONOGUE - THIS INSPIRING WOMAN HAS DONE SO MUCH IN MY LIFE, YOU'LL BE BLOWN AWAY BY WHAT SHE SHARES
TRACY MATTHEWS - CUSTOM JEWELRY DESIGNER IN NYC, WHO KNOWS HOW TO MAKE DREAMS HAPPEN & WILL INSPIRE YOU TO, AS WELL
EPIC BONUS ALERT!
Everyone joining this inaugural round of The Don't Keep Your Day Job Accelerator will received access to Cathy's hit course, Everyone Can Podcast!
This is a $1997 course, and you get it FOR FREE!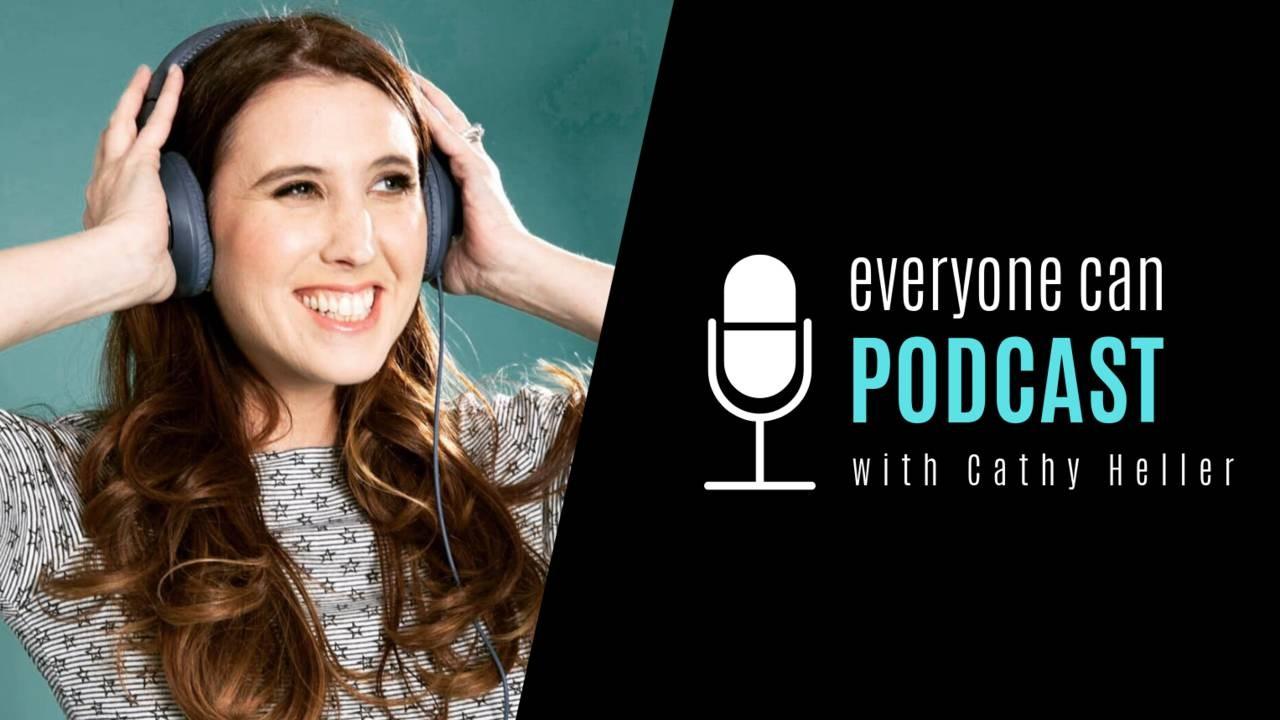 THIS IS YOUR CHANCE TO BE THE VERY FIRST TO ENTER THIS NEVER-BEFORE-EXPERIENCED COMMUNITY.
Being the first in the accelerator also means you'll be like that first grandbaby in a family...DOTED upon. I'm going to be like the grandmother/mum/all the aunts combined excited to serve you and give you the best possible experience.
So...What is Included Again?

✅9 STRATEGY-PACKED MODULES ($1,800 Value)

✅12 Weekly Coaching Calls with me, Cathy! ($15,000 Value)
✅24/7 Fellow Boss Lady Community Support ($750 Value)

✅ Let's Get Intimate - Accountability Groups ($1,000 Value)
✅ Expert Guest Sessions ($6,000+ Value)
✅ Everyone Can Podcast Course ($1997 Value)
TOTAL VALUE: $25,000+
THIS IS THE FIRST ACCELERATOR BY US AND LIKELY WILL NEVER BE THIS DEAL AGAIN -
THIS INVESTMENT IS A SPECIAL THANKS TO YOU FOR BEING THE FIRST TO STEP UP AND JOIN FOR THE BUSINESS YOU DESERVE. ;)
WHAT PEOPLE ARE SAYING...
"Cathy has an uncanny ability to cut through all of the issues, obstacles, and excuses to find the way to forward. She has helped me immensely find clarity in my podcast and business. Her advice is always so on point that it seems like she's a mind-reader! She is not only inspirational but has a natural ability to help in the most effective way. I'd highly recommend her to anyone feeling a little stuck."
- Goli Kalkhoran, Host of Lessons From A Quitter Podcast
"I still can't believe I was blessed to land Cathy. 6 months ago I was dripping from the flood water's of lifes drama. Today, I have purpose. I am proud of who I am. I am a better mom, sister, friend...I am a better me."

- Nicole Rivera, Host of Stop Writing Alone Podcast
"Cathy believes that you can do it and that makes you believe that, too. I come away with information I didn't know I needed from these calls. It's powerful to sit with people who all want each other to genuinely succeed and believe in each other's ability to do so. Where do you find community like that? Here... on the live calls with Cathy."

- Kim Flodin, The Coloring Book Coach & host of How In the Hell Did I Get Here? Podcast
"Cathy created a space for us to come together, learn, be inspired, and take action. We tuned in to our hearts, learned how to step outside our comfort zones and taught us how to live and lead with radical empathy. She helped us visualize the light that we can each bring into the world, and gave us the tools to make it happen. Tremendous gratitude to Cathy, and her entire team. You are changing lives."

- Ariela Rossberg, Creative Coach, Host of a Musing Podcast
FAQs
Q: Sounds awesome! What should I expect once I sign up?
A: Yay! You will receive an email with a link to the private Facebook Group and instructions on how to get set up so you can join the next coaching call.
Q: How will I know when the coaching calls are scheduled?
A: We will send out an email to announce the date / time of the live coaching call with Zoom links to the meeting rooms.
Q: What if I can't make it live to the coaching call or Q&A? Will I be left out of the real value of the course?
A: You'd be surprised how much the strategies and advice in the coaching calls and 1-on-1 hot seats actually apply to EVERYONE, no matter the business. We will also post the replays in the Facebook Group so you can watch them on your time & post any comments or questions you have about the coaching discussion.
Q: Do you offer any refunds?
A: Yes, we offer refunds within 14 days of payment. You'll be required to show that you attended the coaching calls and submit documentation that you have taken the action steps in the modules.
Your Instructor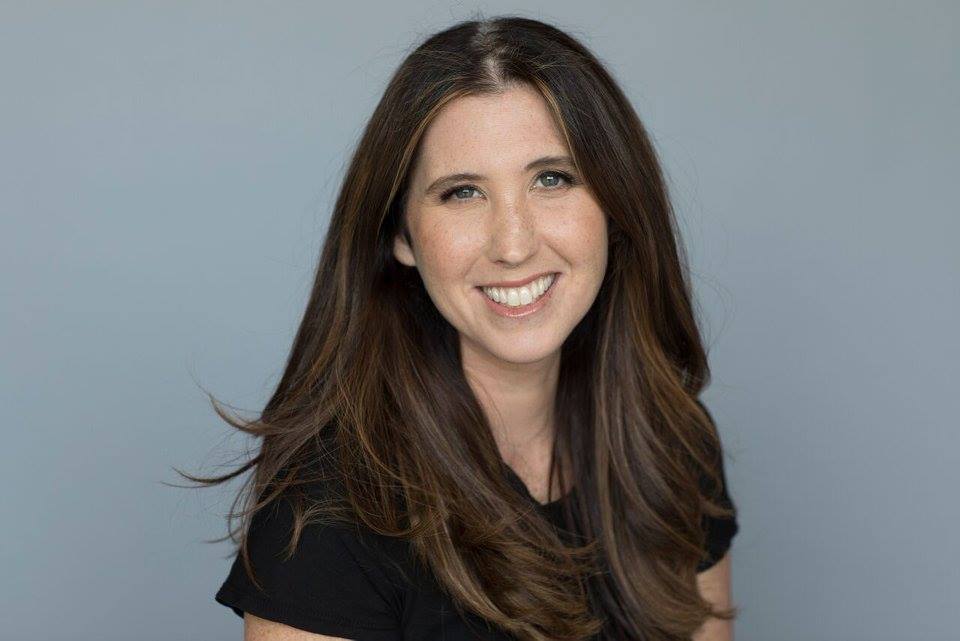 Cathy Heller is a fire hose of inspiration. She's the host of the popular podcast Don't Keep Your Day Job, which was given the #1 spot on iTunes recommend list of shows for the New Year in 2018 and 2019.
Each week Cathy encourages thousands and thousands of listeners to find more purpose in their life and get paid to do what they love full time. She started out as a singer songwriter and first found success licensing her music to TV, Film and Ads. Quickly she became a stand out in her field and was featured in magazines like Billboard, Variety and the LA Weekly.
After making a multi six figure living with her music, Cathy started a music agency and then she began teaching other artists to grow their own careers.
Two weeks after her third daughter was born, she started her top ranked podcast. Cathy's show has been featured in Forbes, Entrepreneur Magazine, HuffPost, and Inc Magazine's "top 9 podcasts" and has been downloaded 9 million times. She's been featured several times by Apple themselves and the fans are resonating with how genuine she is.
Throughout the show, she has interviewed creative entrepreneurs like actress Jenna Fischer, popular blogger Seth Godin, designer Jonathan Adler, make up artist Bobbi Brown, Starbucks CEO Howard Schultz, fitness expert Jillian Michaels, fashionista Tamara Mellon, novelist Emily Giffin, and Gretchen Rubin to name a few.
When she's not teaching or interviewing amazing guests for her podcast, you can find Cathy playing with her three little girls, writing her book, songwriting for tv shows and commercials, or enjoying a moment with friends.

Cathy often says "purpose is the opposite of depression" and she is truly lifting others to be the happiest version of themselves.